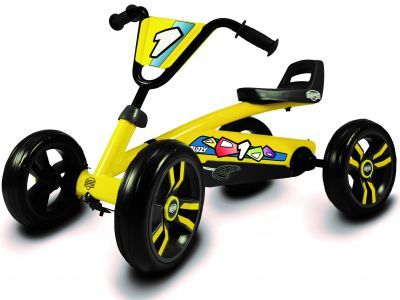 BERG Buzzy
Unique: Make the BERG Buzzy your first pedaling experience. Your feet will remain on the pedals, even through the curves. And, as you pedal, you are learning the principles of cycling!
Super Light Riding: Thanks to the four whisper-quiet EVA tires, riding is super light!
Super Stable: Because of its four wheels, the BERG Buzzy is much more stable than a tricycle!

Adjustable: Thanks to the adjustable handlebar and seat, the BERG Buzzy will grow along with you!